Carolina Restoration Services in Clayton NC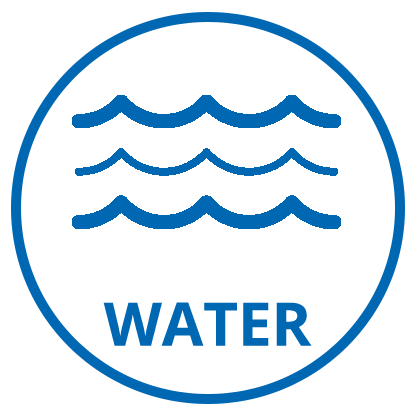 Water Damage Repair in Clayton NC
Has your home or business experienced burst pipes, water leaks, appliance leaks, flooding, or other emergency water damage issues? Carolina Restoration Services is on call 24/7 for commercial restoration and residential restoration services. Our technicians are always on standby for your water damage repair needs in Clayton NC and beyond. Call or contact us now.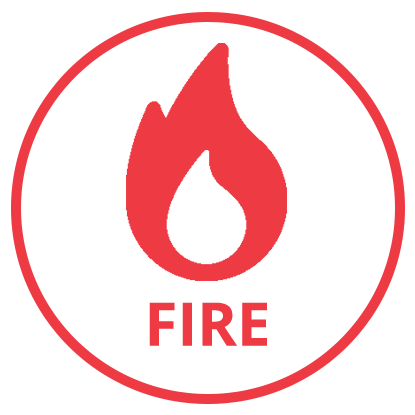 Fire Damage Restoration in Clayton NC
A home or commercial fire can be devastating. The loss of property inside and out can be tremendous, leaving you wondering where to even begin. Carolina Restoration Services can help, with expert fire damage restoration services in Clayton. We handle commercial and residential fire damage restoration, no matter the extent of damage.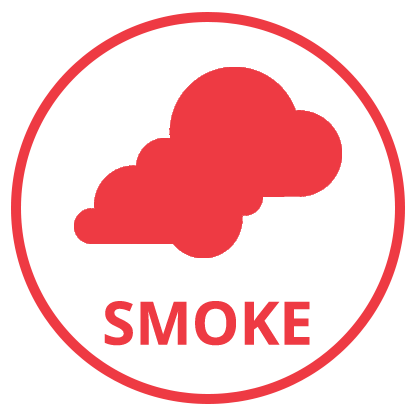 Smoke Damage Restoration in Clayton NC
Smoke and substrate left behind after a fire can be very harmful to your health. Carolina Restoration Services provides professional smoke damage restoration services. From deodorization to cleaning, protect yourself and loved ones. Give us a call for smoke damage restoration in Clayton.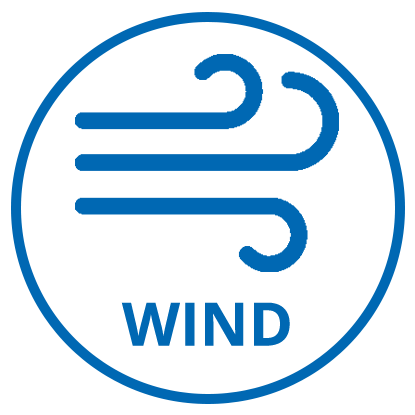 Wind & Storm Damage in Clayton NC
From lighting and hail damage to fallen trees, flooding, and other wind & storm damage needs, contact Carolina Restoration Services. Our expert wind & storm damage technicians are on call 24/7 for cleanup, repair, and restoration service needs in Clayton and surrounding areas.
Commercial Restoration & Residential Restoration 
Let our family help yours!
See What Our Emergency Damage Repair Customers in Clayton Have To Say
My experience with Carolina Restoration Services was not fully appreciated until after the job was completed 10 months after my bathroom electrical fire. Having never delt with this sort of 3 stage repair/reconstruction, there are many areas a client should be prepared for. The company provided written material initially, on mitigation, clean up and restoration, but there was so much more to understand as the project was underway. (details of "change orders," standards of Restoration Services in comparison to private general contractor projects, early projected schedule and updates.Chris Flantos, project manager was professional and experienced with the process and standards of the products were generally favorable. He worked well with his sub contractors, and I was particularly impressed with the tilers chosen for the project. His communication skills were effective. He had an appreciation for a healthy balance of light hearted energy mixed with the focused discipline essential to completing an exceptionally complex agenda. The application for the temporary electric permit was, in my opinion, delayed~causing the work to begin 2 months after signing on with CRS. Once underway, it moved at a reasonable pace, with efficient and skilled professionals in place. In the end, I was absolutely dazzled by how beautiful my house looked~ far better that before the fire. I developed a real appreciation for Jeff Greco, project estimator, Chris Flantos, project manager and the construction crew.
Deborah Winstead
23:31 02 Oct 21
The project manager [Craig]was very professional and dependable. CRS sub-contractors were very prompt, professional and competent. Their in -house personnel [Danny Goodernote and Daniel Yarbina] were also professional and thorough.
Bernard Bugg
21:55 30 Sep 21
I can not say enough good things about the staff at Carolina Restoration Services! They turned a stressful situation into an enjoyable one. My upstairs neighbor had a water heater leak that caused damage to my bedroom and an outdoor closet. I decided to give Carolina Restoration Services a call based off of their reviews and I'm glad I did. Everyone was incredibly nice and professional. From start to finish, they kept me updated and in the loop.Tiffany Druce (Mitigation Manager) was friendly, patient, and punctual. During the initial assessment, she took the time to explain the entire process and was happy to answer any questions I had. Speaking to her put me at ease and at that point I knew calling CRS was the right decision. She was able to quickly get a team together to remove the damaged drywall and insulation as well as set up all of the drying equipment. Tiffany made sure that everything was up to her standards before allowing the project to move forward.When it came time for them to assign a Project Manager, I had no idea that I would hit the jackpot with Michael David! He is truly a professional and everything a Project Manager should be. Not once did I have to stress or worry about something not being done properly because he was on top of everything. Even when a minor electrical problem did arise (simply because I asked them to install a new ceiling fan and I live in an older building) he jumped in to action to rectify the situation without hesitation. He was very personable and always available for questions. Michael genuinely wants to make sure his clients are happy with the end result which gave me comfort in knowing my home was in good hands.I was also very happy with Michael's choice of Contractor, Mike Misinonile with HD Home Repair. He was incredibly nice and went above and beyond my expectations! I hated the popcorn ceiling in my bedroom so instead of putting a textured ceiling back up, he agreed to smooth it out and paint it for me. He also took the time to paint my entire room rather than just the one wall that needed to be replaced. Throughout the entire process, Mike was nothing but polite and was happy to keep me updated on his progress which made things easy and stress free. You can tell that he enjoys what he does because even after a long day of working, he still managed to have a smile on his face! It was nice getting to work with him and would highly recommend him to anyone needing some work done.Thank you for everything!
Jasmin Powell
18:41 16 Sep 21
I came in to my master bedroom to hang up so things and when I stepped into the room my foot was covered with water. I looked and over half the room the carpet was wet. I turned back into my living room and the water was then coming into that room. My next step was to go to the main shut off valve to stop the flow of water. I then called my insurance agent who in turn gave me the number to call to get some help. Well I was so glad when I called them and they said they were on their way. Carolina Restoration came in to my disaster and immediately started cleaning up everything. I could not have ask for anyone to move as quickly as they did. They had gotten up all of the flooring that could not be replaced and removed it from my house and then started moving forward with getting everything dried out. Since the work that required the clean up was in my master bath. I was able to get the bath updated from a garden tub to a stand up shower. During the process they came in got their portion of the job done and then next group came. It was like a streamline process. The Supervisor that I worked with I could not have been happier with. He provided updates on what was being done and when things would be finished up. I hope I never have a problem like this again, but if I do I will be calling Carolina Restoration to come and help with the clean up and repairs.
Jo Anne Brown
15:44 16 Sep 21
Good AfternoonMy Husband and I woke up to find we had pretty extensive water damage in our Kitchen, Dining room / Living room.We called Carolina Restoration gave them the details and from that moment on I can't tell you how the qick response from them was amazing.My Contractor Eric Ambrose led his team in a professional manner in which everything was scheduled in a timely manner and saw the job was well done from start to finish, always calling or texting to see if everything was to our satisfaction. Answering all our questions and seeing how he can best serve us.We would highly recommend Eric Ambrose and Carolina Restoration Services.Thank you for a job well done. !!
Carol Coyle
15:34 15 Sep 21
I had a water pipe burst a couple of months ago causing a lot of damage in the main bedroom of my condo. My experience working with Carolina Restoration Services was great from beginning to end. Everyone I dealt with was very kind and professional - Kim, Alex, Katie B., Eliceo, Charlie, Daniel, and Stephanie (hopefully I didn't forget anyone!). I especially appreciated how considerate Charlie and Daniel were, because I was working from home at the time of the repairs and they did their best to keep the noise level down as they completed their drywall work. The subcontractor who installed my carpeting was wonderful as well. I hope I never have to go through another water damage situation but, if I do, I will definitely work with Carolina Restoration Services again.
Frank and the rest of the Carolina Restoration team really helped us out from our unexpected flooding. From the drying out process, coordination, remodeling, etc...They were professional and responsive through this whole experience. They were a delight to work with and can't thank them enough for all the hard work they provided on hour home. Highly recommend Carolina Restoration!
Tyler McIntyre
13:19 08 Sep 21
My husband and I loved our experience with the professional, punctual, and gracious team from Carolina Restoration Services. We had water damage, and were weary about having anyone in our house due to a family member with a severe illness. CRS helped us schedule around our loved one's doctor appointments. Their team was quick, amazingly professional and very quiet which is what our ill loved one needed. Highly recommended!
Allegra Jordan
01:26 02 Sep 21
Contact Carolina Restoration Services in Clayton, Fuquay-Varina, Chapel Hill, Apex, Wake Forest,  Durham, Smithfield, Cary,  Raleigh, Wendell, Morrisville, Sanford, Holly Springs, Pittsboro, Garner, Knightdale, Four Oaks, Rolesville, New Hill, Siler City, Goldston, Willow Spring, Hillsborough, Youngsville, Mebane, Carrboro, and surrounding service areas.
Carolina Restoration Services of North Carolina, Inc. is a Certified Firm through IICRC (Institute of Inspection Cleaning and Restoration Certification) and is affiliated with BBB, RIA, and HBA of Raleigh/Wake County. +
Our crew members have individual certifications through IICRC in the following areas: Water Damage Restoration, Fire & Smoke Restoration, Applied Structural Drying, Applied Microbial Remediation, Carpet Repair & Reinstallation, and Odor Control.
NC General Contractor License: 43004