Water Damage Cleanup, Smoke & Fire Damage Repair and Storm Damage Restoration in Wendell NC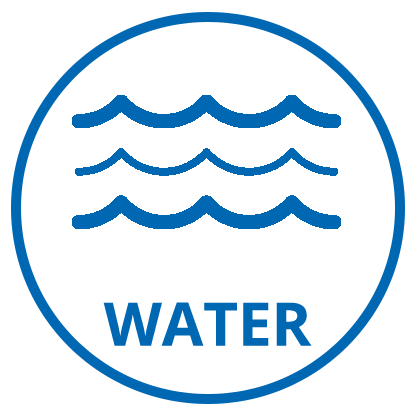 Water Damage Cleanup in Wendell
Carolina Restoration Services is on call 24/ 7 for water damage emergencies. Our IICRC certified team is available day and night for broken pipes, appliance leaks, ceiling leaks, sewage backups, and other water damage needs. With fast arrival times to minimize damage, superior training, tools and experience, Carolina Restoration services is the name to trust for water damage cleanup, repair and restoration in Wendell NC.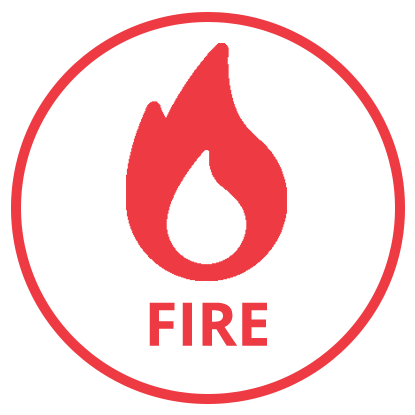 Fire Damage Repair in Wendell
Has your home or business sustained fire damage? Carolina Restoration Services is here to provide fire damage cleanup and fire damage repair in Wendell. Our experts will provide demolition, cleanup, repair, smoke remediation and other restoration services no matter the extent of the fire. Contact us 24 hours a day to learn more about fire damage restoration services we provide in Wendell NC and surrounding areas.
Smoke Damage Repair in Wendell NC
In addition to discoloration and odor issues, smoke damage can leave behind dangerous fumes and substrates. Carolina Restoration Services can help with smoke damage repair in Wendell NC. We expertly deodorize your space, remove stains and other damages, and clean damaged surfaces, removing harmful materials. Call us 24/7 for smoke damage in Wendell.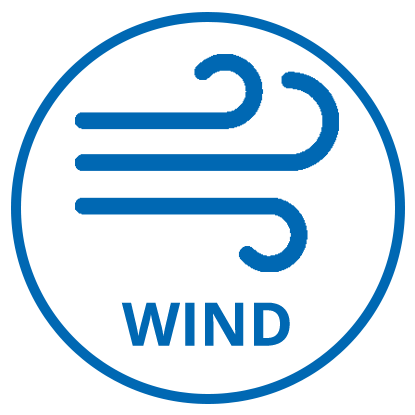 Storm Damage Restoration in Wendell
When your home or business sustains storm damage, contact Carolina Restoration Services. A member of our team will be on site fast to stop damage from spreading and get started on storm damage restoration in Wendell NC. Our IICRC Certified team can handle flood damage, wind damage, hail damage, lightning damage and other storm damage issues in Wendell NC.
Need Help With Water, Fire, Smoke & Storm Damage?
Call Us 24/7!
Carolina Restoration Services in Wendell NC
Residential Restoration in Wendell NC From Carolina Restoration Services
Has your home been damaged by storms, smoke, fire, broken pipes or other water damage issues? Carolina Restoration Services is your around the clock source for residential emergency disaster restoration in Wendell NC. No matter when you call, a member of our experienced residential restoration team will answer and be on site in about an hour to mitigate damage and start on the cleanup and repair services you need. Contact us 24/7/365 for residential restoration services in Wendell NC.
Commercial Restoration in Wendell NC From Carolina Restoration Services
Carolina Restoration Services is also your source for commercial emergency damage restoration in Wendell NC. When your business sustains water damage, smoke damage, fire damage or storm damage, Carolina Restoration Services will take your call and be on site fast to get you running again quickly. Contact us today for a free consultation on commercial restoration emergency services in Wendell NC.
Sewage Backup Cleanup, Water Leak Repair, Ceiling Water Damage Repair, Pipe Leak Repair, Flood Damage Restoration, & Appliance Leak Cleanup Wendell NC
Are you in need of emergency water damage restoration in Wendell NC? Carolina Restoration Services is on call 24 hours a day for sewage backup cleanup, water leak repair, ceiling water damage repair, pipe leak repair, flood damage restoration, appliance leak cleanup in Wendell NC and beyond. Give us a call now for a free consultation.
See What Our Customers Have To Say
Thomas Staff
★★★★★
A fantastic team of professionals as well as being straight up good caring people. We had a wonderful experience with Carolina Restoration from start to finish and cannot recommend their services more. Chris, Shane and Bryan all went above and beyond to exceed our expectations. Whilst I hope we don't have a need for these guys again, I know who I'll be calling if and when it does happen! Thank you all.
CompSci Nerd
★★★★★
The damage mitigation team (PM: David) was thorough and quick. The restoration team (PM: Derrick) was professional and responsive. The contractors they used were courteous and skillful. I'm please with the result.
Delois B Ward
★★★★★
Carolina Restoration Service restored damage from a mainline sewage blockage & backup into the first floor master suite. Flooring: wood, carpet and tile were replaced in three areas. The assessor, team leader and all sub-contractors were highly competent, focused and pleasant to work with. This restoration significantly decreased my stress from the accident to a pleasant and satisfying experience.
Mark Peterson
★★★★★
Carolina Restoration Services did an excellent job with water mitigation and repair work, after our master bathroom flooded due to a burst pipe. Derrick and Darvin were very knowledgeable and professional in restoring our damaged areas.I would highly recommend them for anyone who is in need of restoration services.
Horace Bridges
★★★★★
Project manager Sam Curtis was great. He was very professional and made sure everything stayed on schedule. Communication was always clear and transparent. We are very pleased at the service and help Sam provided with our home. He went above and beyond. Thank you
Kathleen Lofgren
★★★★☆
Fine job. Reliable excellent work
Zack Litzsinger
★★★★★
I didn't end up needing any work from Carolina Restoration Services, but Mike was super professional and helpful when he came out – he offered solutions to help fix the problem even though it was clear that they wouldn't be able to do the actual work to address the problem. Definitely would look at using them for restoring structural issues inside my home!
David Stepp
★★★★★
Sam Curtis was the person in charge of the whole restoration and I must say that he really knows the business. He had the right people doing the right job and checked their performance just like a pro. If ever I need to have anything like this done again, I hope Sam is the person watching out for all my interests.
Contact Carolina Restoration Services in Wendell, Fuquay-Varina, Holly Springs, Garner, Durham, Apex, Cary, Rolesville, Clayton, Wake Forest, Sanford, Chapel Hill, Knightdale, Raleigh, Morrisville, Pittsboro, Smithfield, Mebane, Willow Spring, Carrboro, Siler City, Rolesville, New Hill, Hillsborough, Youngsville, Four Oaks, Goldston, and surrounding service areas.
Carolina Restoration Services of North Carolina, Inc. is a Certified Firm through IICRC (Institute of Inspection Cleaning and Restoration Certification) and is affiliated with BBB, RIA, and HBA of Raleigh/Wake County. +
Our crew members have individual certifications through IICRC in the following areas: Water Damage Restoration, Fire & Smoke Restoration, Applied Structural Drying, Applied Microbial Remediation, Carpet Repair & Reinstallation, and Odor Control.
NC General Contractor License: 43004