Commercial & Residential Restoration Services in Smithfield NC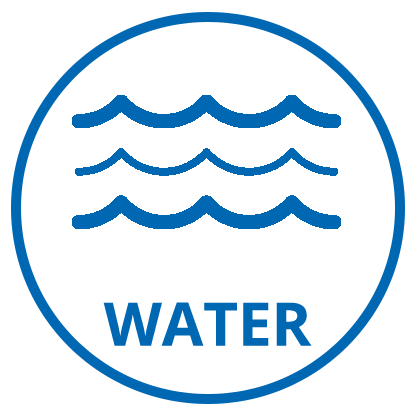 Water Damage Cleanup, Repair, & Restoration
Carolina Restoration Services is your 24 hour source for emergency water damage cleanup. Our on-call technicians are experienced in all forms of water damage repair and restroration, and will come to your home or business any time of day or night. From sewer backups and flood damage to broken pipes, appliance and ceiling leak repair, contact Carolina Restoration Services.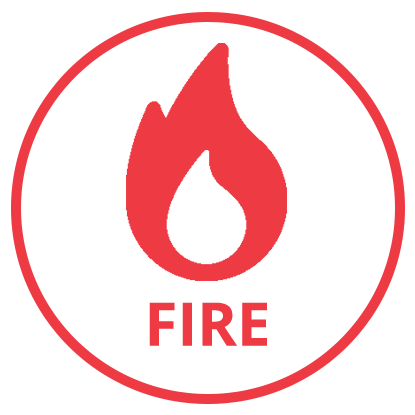 Fire Damage Restoration in Smithfield NC
When your property sustains fire damage in Smithfield NC or surrounding areas, give the professionals at Carolina Restoration Services a call. Our team handles fire damage restoration for damage of all levels, and is geared toward security and safety. Whatever your smoke damage & fire damage needs in Smithfield, contact Carolina Restoration Services 24/7.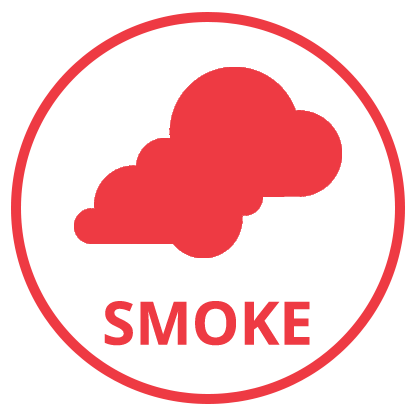 Smoke Damage Restoration in Smithfield NC
Whether smoke damage has affected your home or business as a result of a structure fire, wildfire, or any other reason, Carolina Restoration Services has smoke damage cleanup services to match. From deodorization to smoke damage repair, trust Carolina Restoration Services.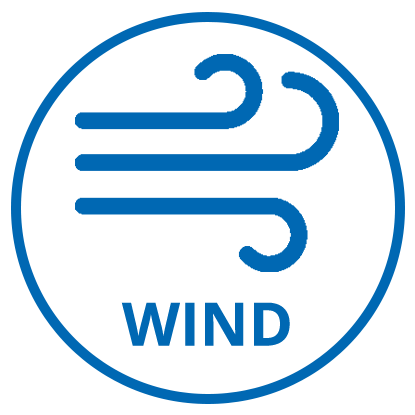 Storm & Wind Damage Repair in Smithfield NC
Carolina Restoration Services is your source for storm & wind damage services in Smithfield NC. We can handle repair and restoration services in any area of your property from roofs to basements. Call us for flood repair, tree and limb removal, hail damage repair, and anything else.
Sewage Backup Cleanup, Water Damaged Ceiling Repair, & Flood Recovery Services in Smithfield NC
No matter your water damage needs, Carolina Restoration Services is at the ready. Experience, knowledge, and the best tools in the business combine to make us the most trusted name in sewage backup cleanup, water damaged ceiling repair, flood recovery services, and any other water damage restoration services you may need. Contact us today for these and other services in Smithfield and surrounding areas in Central North Carolina.
Do You Have Wind, Smoke, Fire, Or Water Damage?
Let our family help yours!
See What Our Emergency Damage Repair Customers in Smithfield & Surrounding Areas Have To Say
I had water burst pipes in TX on 2021 this Restoration did amazing job helping me remove wet walls debris carpet etc, Exelent job friendly/profesional ataff they'll listen to you every single detail the guy in charge. managers Tim & Travis helped on every single moment very professional way highly recommended services.
Junior Hernandez
05:30 06 Mar 21
We have used Carolina Restoration Services for our master bath leaks and they have been amazing to work with. A huge kudos to Anthony our project manager, from a project management standpoint, on how he handled all the various pieces to getting the work done. All the crew were really great to work with. We cannot thank them enough for their responsiveness, professionalism and superior work quality in getting this project completed. Highly recommend them!
We had water damage to our kitchen and family room walls and ceiling.Danny and Hugo from Carolina Restoration were awesome! Their work was great, they were professional, courteous and great with communications. At the end of each day they would let me know what time to expect them the next day, what phase work they would be performing, and stayed true to their schedule and timeline throughout the project. I highly recommend Carolina Restoration, and if possible, request Danny and Hugo, you will be happy you did!
Cory Irvin
21:51 04 Mar 21
Your employee by the name of Carlos Galan really did an excellent job. My wife and I were very impressed.
Carolina Restoration did an excellent job repairing our hardwood flooring after a plumbing issue. Our project manager, Daniel, was super helpful throughout the process, was responsive, and worked quickly to find the flooring we needed and schedule the repairs. The crew did great work, and left our home looking better than it did before the incident! And they came in on-time and under-budget!
Micah Anderson
17:48 02 Mar 21
Carolina Restoration Services was really impressive - in every aspect of the process. We had significant water damage, requiring CRS to store our contents, mitigate the water damage and restore/replace flooring, drywall, paint, bathroom fixtures etc. They listened to our concerns and went above and beyond at every step of the process. They made some difficult days much easier and I'll definitely look to use them in the future.
Chris Pozezanac
20:11 01 Mar 21
A hot water heater pipe burst and soaked the outside shed and, somehow, the living room ceiling. Carolina Restoration was there in a few hours - on Jan. 1! - to start the drying process. Once the damage was mitigated, they returned and patched and painted my entire living room (even the ceiling). It looks better than it did before! Everyone I dealt with was friendly and knowledgeable. I was very impressed with the whole experience. Can't recommend highly enough.
Jonathan Yeomans
19:13 28 Feb 21
We had pipes burst during the Winter storm in Texas. We had extensive water damage in our master bathroom and a collapsed ceiling. Carolina Restoration came in a did an excellent job for us! They cleaned up all the damage and got everything dried out for us. They are very professional, responsive and polite. I would definitely recommend. I was especially impressed with the lead person for our project, Travis Bailey. He was always available to answer questions and made sure the job proceeded smoothly. Honestly though, all of their employees were great!
Stephanie St John
20:41 25 Feb 21
patty maureau
15:01 25 Feb 21
Chauncey, Max, Henry and Aaron took great care in moving our furniture and boxes back into our house after our repairs were completed. One of our rugs was scheduled to be delivered the day after our furniture, so Chauncey and Henry returned the next morning to finish setting up our office furniture. I would highly recommend Carolina Restoration- their staff are truly customer service oriented!
Kelly Consolo
01:25 12 Jan 21
Our project manager, Chris Flantos, was very friendly, responsive, and accommodating for our water damage repair. Though the damage, we're told, was quite small compared to other projects, the quality and extent for what was done to bring our house back to new... better than new, actually... was above and beyond what we envisioned. Thank you!
Scott Malzahn
23:28 06 Jan 21
Carolina Restoration Services of North Carolina, Inc. is a Certified Firm through IICRC (Institute of Inspection Cleaning and Restoration Certification) and is affiliated with BBB, RIA, and HBA of Raleigh/Wake County. +
Our crew members have individual certifications through IICRC in the following areas: Water Damage Restoration, Fire & Smoke Restoration, Applied Structural Drying, Applied Microbial Remediation, Carpet Repair & Reinstallation, and Odor Control.
NC General Contractor License: 43004







Contact Carolina Restoration Services In Smithfield NC
For the very best water damage cleanup, storm & wind damage repair, and smoke damage & fire damage restoration available in Smithfield NC, give Carolina Restoration Services a call at (919)-469-1955 or contact us online 24 hours a day. Carolina Restoration Services handles commercial restoration services and residential restoration services in Smithfield, Fuquay-Varina, Garner, Holly Springs, Clayton, Sanford, Chapel Hill, Apex, Wake Forest, Raleigh, Cary, Durham, Goldston, Pittsboro, Hillsborough, Mebane, New Hill, Rolesville, Four Oaks, Willow Spring, Youngsville, Carrboro, Siler City, and beyond.