Carolina Restoration Services –  Residential & Commercial Restoration Services in Durham NC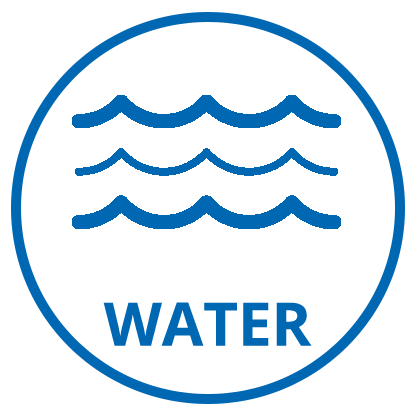 Water Damage Restoration Services in Durham
When you experience burst pipes, appliance leaks, or other water damage, contact Carolina Restoration Services. Our water damage restoration services in Durham NC provide the emergency water damage cleanup and repair you need for leaks and other water damage events.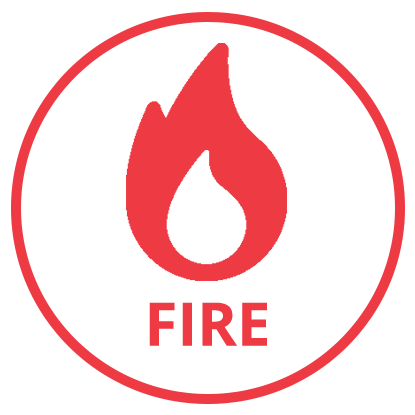 Fire Damage Restoration Services in Durham
If your property in Durham NC has suffered fire damage, contact Carolina Restoration Services for fire damage restoration services. From total loss situations to fire damage contained to certain areas, we have the fire damage restoration services you need. Contact us 24 hours a day, 7 days a week for fire damage cleanup, repair, and restoration.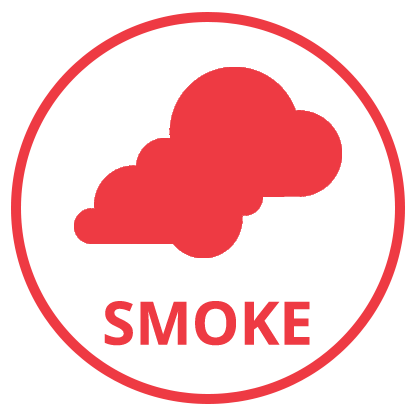 Smoke Damage Restoration Services in Durham
Whether fire, electrical issues, or other situations cause smoke damage to your property in Durham NC, Carolina Restoration Services is always on call to provide smoke damage restoration. From Deodorizing, Cleaning, and light renovation services to major restoration jobs, we can help with your smoke damage restoration needs in Durham.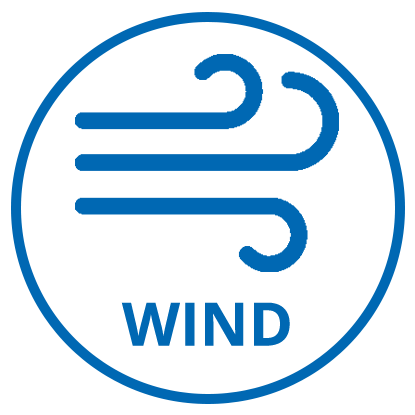 Wind Damage Restoration Services in Durham
When powerful storms bring lightning, hail, and wind, contact us for wind damage restoration services in Durham NC. Carolina Restoration Services is always on call for your cleanup, repair, and restoration needs. When you need wind damage restoration services in Durham, contact Carolina Restoration Services 24 hours a day.
Durham NC Sewer Backup Cleanup, Ceiling Leak Repair, & Flood Damage Restoration, Appliance Leak Cleanup, Pipe Leak Repair & Water Leak Repair
At Carolina Restoration Services, we are always on call for emergency water damage needs. We handle ceiling leaks, frozen and burst pipes, appliance leaks, and other water leak repair, flood damage repair, and sewage backup cleanup in Durham NC. Contact Carolina Water Damage Restoration anytime for emergency water damage restoration in Durham NC and beyond.
Do You Have Wind, Smoke, Fire, Or Water Damage?
Let our family help yours!
Carolina Restoration Services Company in Durham NC
Residential Restoration Services in Durham NC
When you need assistance after your home in Durham NC experiences wind, fire, smoke, or water damage, contact Carolina Restoration Services. Our residential restoration experts are always available, night or day, for all of your needs. Give Carolina Restoration Services a call for fast response and professional cleanup, repair, and restoration services in Durham NC and surrounding areas.
Commercial Restoration Services in Durham NC
Carolina Restoration Services is also the name to trust for commercial restoration services in Durham NC. Our specially trained commercial restoration technicians understand the demands and challenges of getting your business back up and operational. Contact us now for your smoke and fire, wind, and water damage restoration needs in Durham NC.
See What Our Emergency Damage Repair Customers in Durham Have To Say
Bob Culp
★★★★★
We were very pleased with the entire process of water mitigation and repairs to damaged areas performed by Carolina Restoration. Eliceo and his team took care of all the details for us.
Justine De Angelo
★★★★★
We had a water leak that caused damage to our cabinets and moisture through our subfloor. Mitigation work was to be expected with multiple visits to check on drying and testing for moisture. All dried out as needed and the transition to repairs was very smooth. Bryan was our point person with Carolina Restoration and he was very knowledgable, thorough and very patient with our questions. He did a fantastic job facilitating timing of multiple contractors to complete the job and would call/text me daily to ensure I knew who would be at my home and what they had planned to accomplish. He also followed up to ensure each step was done to our satisfaction when the contractors left. If I had a concern, Bryan was patient and it was clear that our satisfaction was a priority. Overall we felt very comfortable and confident in their ability to get our home back in shape. I 100% would recommend Carolina Restoration and they would be our first choice if needed again.
Exa Byte
★★★★★
I am writing to share my experience working with Bryan Sherman, one of your project managers at Carolina Restoration. We recently had a flood in our upstairs bathroom, resulting in extensive damage to the bathroom itself, the shower, and our downstairs ceiling.The entire situation was overwhelming at the time, but after the drying process (done by another company) Bryan showed up to evaluate the repair work needed. In retrospect, I can tell you plainly that Bryan's dedication, professionalism, and kindness turned a difficult period into a manageable and even enlightening experience.From our very first meeting, Bryan displayed an exceptional level of patience and expertise. He took the time to walk me through every facet of the restoration work, ensuring that I was comfortable with each step before moving on to the next. I was particularly impressed by his ability to make complex construction terms and procedures easily understandable, putting my mind at ease.His communication skills are second to none. Bryan was always reachable via text messages, providing prompt and informative replies. He maintained this high level of communication throughout the entire process, updating me on arrival times for different workers and setting realistic expectations, which he then consistently met or exceeded.Furthermore, Bryan displayed an extraordinary commitment to customer satisfaction. On one occasion, there was a considerable amount of construction waste accumulating near the side of our house. Understanding my concerns about neighborhood relations and our homeowners association, he went above and beyond to ensure the trash was cleaned up earlier than originally promised. This level of attention to detail, empathy and proactive customer service is a rare find these days.What truly sets Bryan apart is his natural ability to put people at ease. His calm demeanor and genuine nature made the entire experience less stressful than it could have been. We all know that home repairs can be daunting, but his clear dedication to delivering high-quality work with a patient, calm demeanor, alleviated much of the burden.During one of our conversations, I asked Bryan if Carolina Restoration's services were exclusive to disaster-related projects. To my surprise, he informed me that your company could handle a variety of work, not just those requiring insurance claims. Given the outstanding quality of both project management management and workmanship of the crews assigned to my job, I can assure you that Carolina Restoration will be our first call for future housing projects as funds become available in the future.Bryan Sherman is a stellar example of what excellent project management should be when handling customers who are dealing with picking up the pieces of their home after a disaster. His professionalism, good-natured attitude, and reliability have set a high standard for any future home improvement endeavors. He has made a loyal customer out of us, and I wholeheartedly believe that he deserves the highest commendation for his outstanding service to us.Thank you for taking the time to read this letter, and please pass along my sincerest gratitude and praise to Bryan. He is a tremendous asset to Carolina Restoration, and I look forward to working with him and your team in the future.
Derrick Taylor
★★★★★
our half bath over flowed in middle of night and there was water all over the first floor . I called carolina and they were there in no time to help get the water up and start drying process. the next day they were back out to do the demo and removal of wet items, and set more drying equipment . they made the process easy and the communication was top notch. big thanks to taylor morris , lee lemon , wren liles and ben on mitigation. also a big thanks to repairs estimator scott jones for taking care of the repairs estimate.
Lewis Bowles
★★★★★
Chris Flantos was the manager over the restoration of our home after a tree hit it during Hurricane Ian last September. The repair included a total new roof, new siding, exterior painting, new drywall and interior painting, new tile in 2 bathrooms, new carpet and new hardwood flooring.In order to do this massive job, which was done so very well, a spec had to be completed. That spec was done by Jeff Greco. This spec was well done and updated as necessary to ensure a perfect completion.Even before this work could start, our contents had to be packed up and stored. This job was overseen by Sondra Nason.The total job has been done with great care. We are soon to be back in our totality redone home.We are so happy with the job. We will forever be grateful to Chris Flantos for his leadership on this project.
Lydia Hoyle
★★★★★
We loved the quality of the work and the helpfulness of the staff. Project manager was great!
Eddie Terry
★★★★★
The service guys did the job in a professional and timely manner. They did a fantastic job repairing my damaged ceilings and spraying the popcorn on also repainting the rooms.
Lisa Johnston
★★★★★
Carolina Restoration does great work. They are professional and responsive. We are very happy with our new floors and carpets and would use their services again.
Contact Carolina Restoration Services in Durham, Knightdale, Chapel Hill, Fuquay-Varina, Apex, Smithfield, Clayton, Wake Forest, Cary, Rolesville, Wendell, Morrisville, Sanford, Garner, Holly Springs, Raleigh, Pittsboro, Carrboro, Youngsville, Four Oaks, New Hill, Willow Spring, Siler City, Rolesville, Goldston, Hillsborough, Mebane, and surrounding service areas.
Carolina Restoration Services of North Carolina, Inc. is a Certified Firm through IICRC (Institute of Inspection Cleaning and Restoration Certification) and is affiliated with BBB, RIA, and HBA of Raleigh/Wake County. +
Our crew members have individual certifications through IICRC in the following areas: Water Damage Restoration, Fire & Smoke Restoration, Applied Structural Drying, Applied Microbial Remediation, Carpet Repair & Reinstallation, and Odor Control.
NC General Contractor License: 43004