Smoke & Fire Damage Cleanup, Storm Damage Repair and Water Damage Restoration in Knightdale NC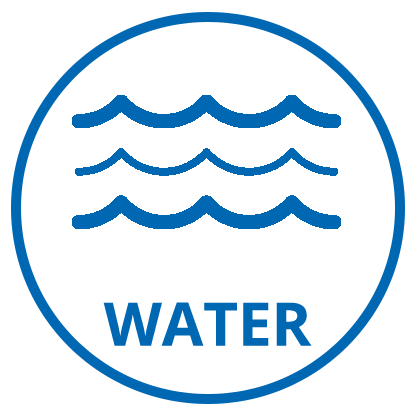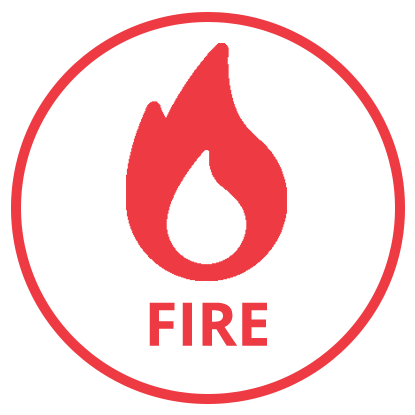 Fire Damage Cleanup in Knightdale
Count on Carolina Restoration services when your commercial or residential space experiences fire damage. No matter the time of day or extent of the issue, our team will get to work quickly on fire damage cleanup in Knightdale NC. From there, we handle all of your fire damage repair and restoration needs. From minor cosmetic damages to total loss situations, contact Carolina Restoration Services for fire damage in Knightdale.
Smoke Remediation Services in Knightdale
If fire damage or other issues create smoke damage in your property, contact the experts at Carolina Restoration Services. Our experts have the tools and training to deodorize, clean, and eliminate harmful toxins and debris left behind by smoke. Contact us now for smoke damage cleanup, smoke damage repair and smoke remediation services in Knightdale NC.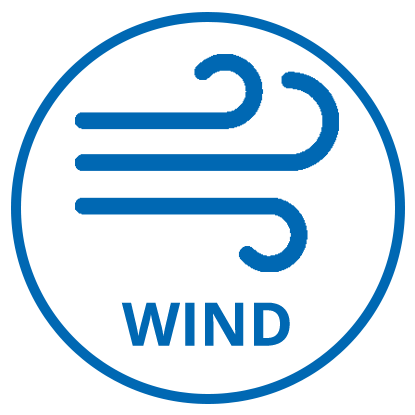 Storm Damage Repair in Knightdale NC
 Contact Carolina Restoration Services when lighting, hail, wind, and flood damage affect your home or business. We are on call around the clock to handle emergency storm damage cleanup and storm damage repair in Knightdale NC. A member of our team will be on site in about an hour to stop damage from spreading and get started on restoration.
Need Help With Smoke, Fire, Storm & Water Damage?
Call Us 24/7!
Carolina Restoration Services in Knightdale NC
Residential Restoration Services in Knightdale NC From Carolina Restoration Services
Contact Carolina Restoration Services 24/7 for emergency restoration services in Knightdale NC for your home. We provide all of the emergency residential restoration cleanup, repair and restoration services you need. From initial consultation and mitigation services to cleanup, repair, and total restoration, Carolina Restoration Services is the residential restoration company you can count on to handle anything you need. Contact us now for a free consultation and quote.
Commercial Restoration Services in Knightdale NC
Carolina Restoration Services can also handle all of your commercial restoration needs in Knightdale NC. As a small business, we understand how important it is for you to remain open and operational. We arrive quickly and act fast to get your property back to the condition it was in so normal operations can resume. Whatever emergency restoration services in Knightdale NC your business needs, count on Carolina Restoration Services.
Water Leak Repair, Ceiling Water Damage Repair, Appliance Leak Cleanup, Flood Damage Restoration, Pipe Leak Repair & Sewage Backup Cleanup Knightdale NC
Carolina Restoration Services is the IICRC certified name to trust for all of your emergency water damage restoration in Knightdale NC. We are on call around the clock to handle cleanup, repair and restoration services. Contact us now for frozen and burst pipes, appliance leak cleanup, flood damage restoration, ceiling water damage repair, sewage backup cleanup, and water leak repair in Knightdale NC and beyond.
See What Our Customers Have To Say
These folks were recommended by my insurance company and I'm really glad they did. I got estimates for these same repairs from two other remodelers and looking back CRS did the same work for a lot less cost plus I had the assurance that the job would be done to my satisfaction which it was. The design portion was the part that I had to do compared to the other companies. Good! That's how I wanted to do it anyways.I would like to add that the project manager, Sam Curtis wasn't satisfied until he knew that I was satisfied. He did some of the carpentry himself to get it just right. Highly recommend!
Rosalyn Gilliam
18:34 03 Dec 21
I discovered a leaking water pipe in my garage that had apparently been leaking for months. The water had gone underneath the wall, and into the spare bedroom on the other side, soaking the carpet and causing bacteria to grow. I talked to many different companies, but Carolina Restoration Services had the cheapest estimates, and some of friendliest professionals working for them. Carolina Restoration Services came in and fixed the entire situation for me in a little over a month. They were able to begin the water cleanup and mitigation within 24 hours after contacting them. I then worked with Brian Sherman to begin the repair and reconstruction part of the project. Brian was extremely helpful every step of the way, explaining everything that would happen and mapping out a very detailed time line. The project was actually finished way ahead of schedule and it was a true pleasure to work with Brian. I would absolutely recommend Carolina Restoration Services to anyone that needed water damage mitigation and repair.
Shawn Evans
14:36 30 Nov 21
I CAN NOT say enough about Carolina Restoration!!! From the first phone call I made till the final walkthrough, every experience was AMAZING!! I was a mess when I woke up to the water damage. The first person who showed up assured me everything would be ok and would be taken care of. Carolina Restoration held true to that. The staff was amazing. Everyone was so nice and so easy to talk to. Everyone assured me throughout the project that I would be ok. Having a house with 2 dogs, 2 pigs, 2 rabbits, 2 small children put me in panic mode right away as I started to think "how are we gonna do this?" It all went very smooth. Everything was fast and efficient. My project manager Bryan Sherman was THE BEST! He answered all my questions right away through the process. He checked on things regularly and made sure what was getting done was happening. Everything happened on time and it was very comforting to have him as my "go-to" person. I almost feel like I'm loosing a friend today as my job is complete. If you are looking for a smooth, exceptional, and professional company… LOOK NO FURTHER. You are in great hands with this company. Thanks Carolina Restoration for everything!!!
Jennifer Rice
20:36 24 Nov 21
Bryan S our project manager was great at communicating and ensuring project was progressing along. Made the process easy and will definitely use their services again!
Evelyn Dreyer
17:06 22 Nov 21
After some damage from a shower water line leak, CRS was recommended by our insurance company. They responded immediately, and handled the drying out & repairs in a quick, professional and polite manner. Eliceo Villatoro scheduled and managed all repairs and he utilized excellent & versatile tradespeople. He carefully handled all tasks through completion, and was always easily available for questions or concerns. Keith Southern, Anthony Lynn and other Carolina Restoration Services all helped make a difficult time get resolved as painlessly as possible. Eliceo proved to be a superb project manager, and we would recommend him and CRS to everyone.
Mike Raynor
16:14 17 Nov 21
My Crawl Space Flooded and they were able to extract all of the water, clean the mold out and replaced all the damage.
G Double Construction Admin
03:44 16 Nov 21
This was my first time in over 13 years as a homeowner where I needed to file a claim for repairs. I received their information from my insurance agent and I was pleased with the work and communication throughout. They finished on time and my kitchen looks great! Thanks again to Wes for keeping us on target and making this experience a breeze!
Christie Long
20:27 12 Nov 21
Beki Holloway
19:53 02 Nov 21
Contact Carolina Restoration Services in Knightdale, Rolesville, Holly Springs, Garner, Chapel Hill, Raleigh, Pittsboro, Durham, Apex, Cary, Wake Forest, Smithfield, Clayton, Morrisville, Sanford, Fuquay-Varina, Wendell, Youngsville, Carrboro, Siler City, Rolesville, Goldston, Four Oaks, Hillsborough, Willow Spring, Mebane, New Hill, and surrounding service areas.
Carolina Restoration Services of North Carolina, Inc. is a Certified Firm through IICRC (Institute of Inspection Cleaning and Restoration Certification) and is affiliated with BBB, RIA, and HBA of Raleigh/Wake County. +
Our crew members have individual certifications through IICRC in the following areas: Water Damage Restoration, Fire & Smoke Restoration, Applied Structural Drying, Applied Microbial Remediation, Carpet Repair & Reinstallation, and Odor Control.
NC General Contractor License: 43004







Contact Carolina Restoration Services in Knightdale NC
Contact us online or call Carolina Restoration Services at (919)-469-1955 for emergency restoration services in Knightdale NC. Our team is on call 24/7 for smoke and fire damage cleanup, storm damage repair & water damage restoration services in Knightdale and nearby service areas. Contact us now for a free consultation for water damage restoration, fire damage restoration, wind and storm damage repair, pipe leak cleanup, water leaks, smoke remediation, flood damage restoration, ceiling leak repair, sewage backup cleanup. appliance leak cleanup, and other emergency disaster restoration needs.