Commercial Restoration & Residential Restoration Services in Wake Forest NC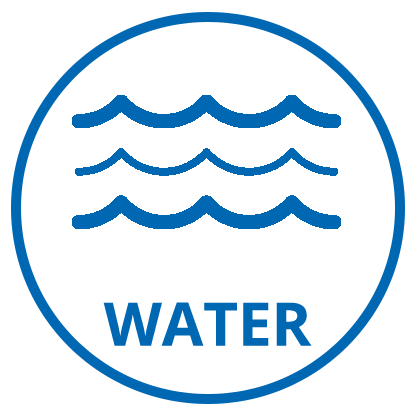 Wake Forest Water Damage Restoration
When emergency water damage strikes your home or business in Wake Forest NC, contact Carolina Restoration Services for 24 hour commercial and residential restoration services. Our technicians are always available to assist with all of your water damage restoration needs. Contact Carolina Restoration Services for pipe bursts, appliance & water leaks & other damage.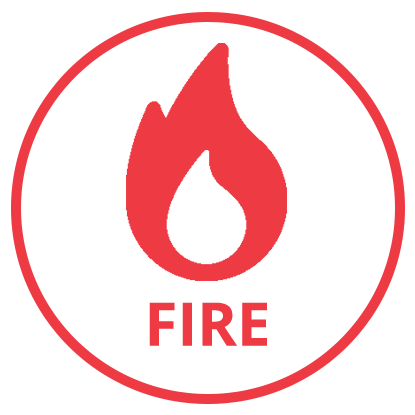 Fire Damage Restoration in Wake Forest
The destruction caused by fire can be devastating to your home or business in Wake Forest. Contact Carolina Restoration Services 24 hours a day for residential and commercial restoration of fire damage. Our on call technicians will provide the fire damage cleanup, repair, and restoration services you need, prioritizing safety and salvaging personal property.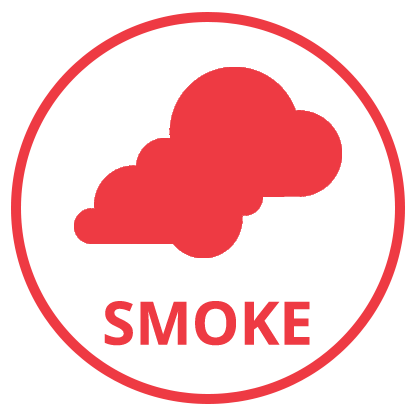 Smoke Damage Restoration in Wake Forest
More than structural damage occurs when your property experiences a fire. Carolina Restoration Services provides expert smoke damage restoration services in Wake Forest NC. We clean, deodorize, and sanitize your property making it safe for all who enter. Give us a call 24/7 for smoke damage in Wake Forest.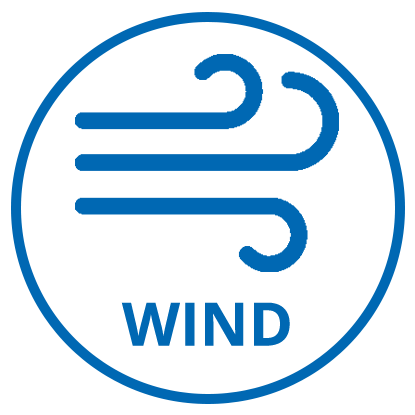 Wind Damage Restoration in Wake Forest
When you need restoration services for Wake Forest NC wind, lightning, hail, or other storm damage, contact Carolina Restoration Services. Expert technicians are always on call to provide assistance. Carolina Restoration Services is here for all fire, smoke, wind, & water damage needs in Wake Forest & beyond.
Do You Have Fire, Smoke, Wind, & Water Damage?
Let our family help yours!
Commercial Restoration & Residential Restoration Services in Wake Forest NC
Wake Forest Residential Restoration Services
Carolina Restoration Services is the name to trust for all of your residential restoration needs. We handle fire, smoke, wind, & water damage cleanup, repair, and restoration services for homeowners 24 hours a day. No matter when you call or the extent of the damage, Carolina Restoration Services will provide the residential restoration services you need in Wake Forest NC and surrounding areas we serve.
Wake Forest Commercial Restoration Services
Commercial restoration services in Wake Forest NC present unique needs and challenges. Business properties have strict codes that must be followed in fire, smoke, wind, & water damage restoration projects. The professional team at Carolina Restoration Services is up to date on all applicable zoning laws and codes, and will make sure that your commercial restoration project in Wake Forest runs smoothly.
See What Our  Customers Have To Say
Jonathan Bunting
★★★★★
CRS was amazing. They coordinated and communicated professionally and worked directly with my insurance company. Whenever an opening was available to have repairs done sooner they reached out and all subs were great as well! Great company and employees. Robert was an awesome PM.
Noor Shehzad
★★★★★
We had a set of large trees hit our roof during the August 2023 storm. Carolina Restoration immediately came out to remediate the water damage inside the house. They dried out the room, created the estimate for fix and completely fixed the room so nicely! Further, when another company could not fix our roof, Carolina Restoration came out and expertly fixed the trusses, roof, shingles and siding for us in days. Something the other company could not do in weeks. Everyone I worked with at Carolina Restoration was amazing, but especially Eliceo. He has been a great PM on this project! Thank you to all of you!
Kyle Tom
★★★★★
CRS did a great job at our property after a catastrophic plumbing leak. They were even able to arrive to the property around 4-5am in the morning! Everything from the mitigation process to the actual repairs went smoothly and I was kept updated along the way with detailed reports. Eliceo Villatoro was my project manager for the repairs and he was detailed and thorough, and was excellent to work with.
Joanne Trgovcich
★★★★★
Derrick and his team did a wonderful job rebuilding our shed after it was destroyed by a tree. They were courteous and rebuilt the shed exactly as we asked. We were very happy.
pjgallin
★★★★★
I was very satisfied with Carolina Restoration on my home repair project. Project manager Ray Ormsbee did an excellent job communicating with me on their progress. I am glad they could help me restore my home and get the floors exactly how I wanted it. This process was very smooth and easy.
Elissa Dellosso
★★★★★
The best. We had a leak in the wall a couple of months ago and had to have the water damage dried out and the garage repainted. 2 weeks ago we noticed water on the garage floor. It turned out it wasn't anything they were responsible for, a bad pressure release valve, BUT THEY PAID TO FIX IT ANYWAY! Now THAT'S a GREAT company!
Jeff Copeland
★★★★★
Very responsive and worked directly with insurance company to provide complete remediation and restoration. Very professional, efficient, and customer service oriented. Extremely pleased with the outcome and updates during the process. Would highly recommend Carolina Restoration to friends and family.
Becky Adams
★★★★★
We had a great experience with Carolina Restoration. Our project manager, Bryan, was extremely communicative and our project was done on schedule! Everybody we interacted with made a horribly stressful situation into a seamless experience.
Contact Carolina Restoration Services in Wake Forest, Morrisville, Holly Springs, Cary, Smithfield, Knightdale, Pittsboro, Raleigh, Clayton, Chapel Hill, Sanford, Rolesville, Durham, Fuquay-Varina, Apex, Garner, Wendell, Youngsville, Willow Spring, New Hill, Four Oaks, Carrboro, Mebane, Hillsborough, Rolesville, Goldston, Siler City, and surrounding service areas.
Carolina Restoration Services of North Carolina, Inc. is a Certified Firm through IICRC (Institute of Inspection Cleaning and Restoration Certification) and is affiliated with BBB, RIA, and HBA of Raleigh/Wake County. +
Our crew members have individual certifications through IICRC in the following areas: Water Damage Restoration, Fire & Smoke Restoration, Applied Structural Drying, Applied Microbial Remediation, Carpet Repair & Reinstallation, and Odor Control.
NC General Contractor License: 43004