October is National Fire Prevention Month, a month where the National Fire Protection Association (NFPA) and most fire departments emphasize the importance of being ready for the unexpected in your home or business.  Fire Prevention Month is an opportunity to learn about fire risks, revisit fire prevention measures as well as to plan and practice an escape route.
Classes of Fires & Fire Extinguishers
Many people are aware that there are different types of fires, but they may not be aware that there are also many different types of fire extinguishers to handle these fires. ABC fire extinguishers are capable of extinguishing Class A, B & C fires, these are often found in schools and general office buildings. Having a fire extinguisher readily available helps to mitigate fire and smoke damage.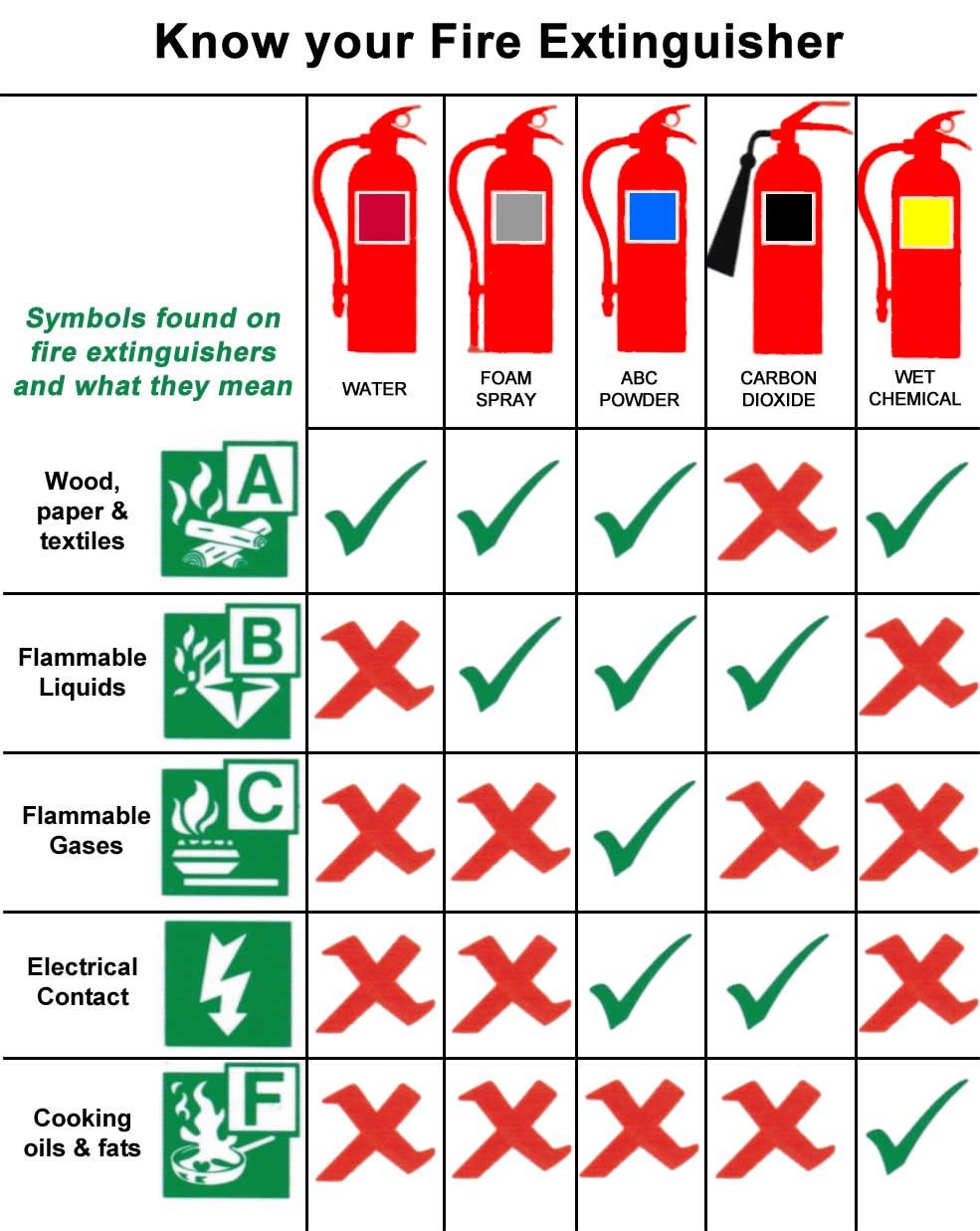 Fire Safety Tips
Install smoke alarms on every level of your home, inside bedrooms and outside sleeping areas
Test smoke alarms every month. If they aren't working, change the batteries or replace.
Talk with all family members and develop a fire escape plan with 2 exits from each room with a path to the outside from each exit. Practice twice a year.
Teach children how to escape on their own.
Make sure numbers on the outside of your home are easily visible from the road for the fire department.
Close doors behind you as you leave, it may slow the spread of smoke, heat and fire.
If a fire occurs in your home, GET OUT, STAY OUT and call for help. Never go back inside for anything or anyone.
Fire Prevention Tips
Never leave food that is cooking unattended.
Keep all countertop appliances and their cords away from the sink and heat sources, like the stovetop.
If using a heating pad or electric blanket, do not place anything on top of them and do not leave them on unattended or while asleep.
Do not sleep with devices that are charging under your pillow i.e. cell phones.
Never leave a space heater unattended, turn it off if you leave the room or are going to sleep.
Never wrap or bundle cords together, it prevents the heat from dissipating which can lead to a fire.
Cords should not run under rugs or through the walls.
Never attempt to extend the length of an extension cord by connecting it to another extension cord.
Store all flammable materials in approved containers and away from any potential heat sources, including direct sunlight.
Hopefully you take all precautions to prevent a fire from breaking out in your home, but if you ever find yourself in the unforeseen circumstance of having to deal with a fire loss, please contact Carolina Restoration Services at 919-469-5592 or visit our website at www.carolinarestorationservices.com,  so that we can put your mind at ease and restore your home back to pre-loss condition.